Professional Chimney Sweep Tamworth, Sutton Coldfield, Lichfield, Nuneaton, Birmingham, Solihull & Surrounding Telephone 07407 453630



Click Here To Fast Book!
Master Sweeps. 4 The Bodnetts, Plantation Lane, Hopwas, Tamworth, Staffs B78 3AU Tel: 07407 453630
I am pleased to be able to state that I am the chimney sweep of choice for the Dean of Lichfield Cathedral and recently cleared the chimney in both the Dean's home and another neighbouring grade II listed property of bird nests, succeeding where a previous chimney sweep had failed.
One of the first signs that a bird or squirrel is making a home in your chimney is the presence of twigs in the fireplace. Most commonly, jackdaws, rooks and squirrels like to nest in chimneys.
Bees, wasps and other insects also make use of the warm and sheltered place that is your chimney and can cause as many problems as those associated with other forms of wild life. On certain occasions it may be necessary to use the services of a pest control company to aid with removal, particularly those of the stinging kind!
A bee hive will need to be removed from the chimney flue once the hive has been killed off and for a number of very important reasons. Firstly, the honey stored in the hive and the hive itself are made of combustible materials. Should they ignite then there is the possibility of a chimney fire. The second reason is that the scent left behind in the hive may attract future bees and thus cause a reoccurrence of the problem. The third reason is that the hive may be blocking the flue or might dislodge and fall further into the flue and cause a blockage. Such a blockage would hinder the escape of dangerous smoke and fumes up through the flue. The fourth reason is that the honey in the hive can melt and seep through brickwork staining ceilings and walls. This staining is almost impossible to remove.
While there are occasions when a bee keeper will be happy to remove a bee hive for you free of charge from your property, keepers will not remove hives from chimneys.
A blocked chimney may result in smoke or lethal Carbon Monoxide coming into your home or even cause a chimney fire. So, keeping your chimney clear of blockages is vital!
I can remove most blockages and, if you call to discuss this, I can establish what has happened, how I can remove it and how to prevent it happening again.

All birds, their nests and eggs are protected by law and the penalties for deliberately destroying active nests are now quite severe.

Since there may be eggs or even hatched chicks in a nest, and these may be protected, I do not remove nests during the breeding season (May to August). We should allow our newly arrived young feathered friends ample time to leave the nest before the destruction of their home should be considered.
However, not all nests or newly built nests are active. Perhaps you have just recently brought a disused fireplace back into use only to find it contains an old bird nest? Also, birds will on occasions and for a variety of reasons start to build a nest and then abandoned that nest to build a new nest elsewhere. There are a number of signs to look out for when trying to establish if a nest is active. If you are uncertain if the nest you have in your chimney is active please feel free to contact me and I will offer information / advise to help you in ascertaining if the nest is likely to be an active nest or not.
Squirrels can be a problem but usually once the nest is destroyed these furry creatures will vacate and make a new home somewhere else. To prevent a return visit you should consider having an appropriate cowling fitted.
I recently rescued a blackbird that had fallen down a chimney and ended up being trapped behind the metal baffle plate of a woodburner for three days. I was able to free the feathered creature from it's cast iron tomb and release it back into the wild. The stove owner was particularly happy as he was then able to use his stove again.
I have a similar tale concerning a pigeon that was trapped in the flue of a chimney for 7 days and was still alive when I gently pulled it out!
Other birds are not so lucky. Nonetheless, they still need to be removed even though they have already departed this mortal coil since they continue to block the chimney flue and thus prevent the gases and smoke from exiting up through the chimney.
Warning!!! Never attempt to clear a nest from your chimney by lighting a fire. At best you will simply fill your home with smoke. At worst you could cause a chimney fire with subsequent damage to your home and perhaps your neighbour's home as well.
There is only one safe way to clear a nest or other blockage from your chimney and that's to have it removed properly and safely by a competent person with appropriate equipment and knowledge. Try explaining to your insurance company that you lit a fire to smoke out a bee hive or bird nest but it all went wrong and see their response!
Chimney sweep, bird nest removal (tel: 07407 453630) in Solihull, Knowle, Dorridge, Tamworth, Lichfield, chimney cleaner, Measham, Barton Under Needwood, Sheepy Parva, Appleby Parva, Warton, Orton on the Hill, Twycross, Clifton Campville, Alrewas, Measham, Polesworth, Nuneaton, Atherstone, Whittington, Shackerstone, Shenstone, Amingtonm, Alrewas, Fradley, Erdington, Egdbaston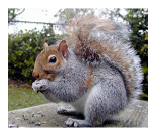 Chimney Nests & Blockage Removal

To arrange a chimney sweep call me on Tel: 07407 453630
Or leave a message requesting a call back and I will return your call within the hour
Alternatively, you can send me a message by filling in the form opposite and I will respond quickly to your enquiry.
If you are looking for a quote just let me know the approximate location of the property and the type of fire appliance you use, e.g, open fireplace or stove.
I will then provide you with the cost of a sweep.

Return To Top